Background
401(k) & 403(b) Fiduciary Advisors specializes exclusively in the corporate and non-profit retirement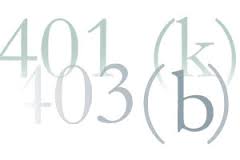 plan marketplace. We provide consulting and fiduciary advisory services to plan sponsors for both defined contribution and defined benefit plans.

The mission of 401(k) & 403(b) Fiduciary Advisors is to build lasting relationships with plan sponsors and plan participants while setting the highest standards of excellence. As a qualified retirement plan consulting company, we counsel plan sponsors and trustees to recognize their fiduciary responsibilities and help to protect them from the enormous personal and corporate financial liability related to their 401(k) or 403(b) plan. Our goal is to enhance potential investment opportunities and help plan participants to achieve financial security.

From needs analysis to provider searches; from fee benchmarking to investment selection; from enrollment meetings to ongoing employee education and communication services; we equip plan sponsors with the services needed to deliver and monitor a highly successful 401(k) or 403(b) plan.

401(k) & 403(b) Fiduciary Advisors will work with you to ensure that your plan maintains compliance with ERISA, the Department of Labor (DOL), the IRS and other government regulatory agencies. As your company continues to grow, we will strive to uncover and benchmark new plans and investment opportunities for you and your employees.